---
---
Hey Everyone,
Check below for news of Tremoloco songs in in the film "Death in Texas"
World Premiere June 4th 2021
We are currently in pre-production for our next release which we are very excited about.
Stay tuned, we will post shows hopefully soon.
Be safe, be smart and be kind to one another.
Tremoloco
Tony Zamora – Los Angeles, Ca
Roberto Rodriguez III – Houston, Texas
"Tex" Nakamura – Los Angeles, Ca
Willy T. Golden – Lafayette, Louisiana/Houston, Texas
Johnny "Vatos" Hernandez – Los Angeles, Ca
Jeff Ross – Los Angeles, Ca
Bob Bernstein – Los Angeles, Ca
---
---
Friday June 4th 2021
World Premiere at
The Historic Plaza Theatre
El Paso, Texas
We have several songs in this upcoming film and are performing at the premiere with a stellar band.
Thanks to all that made this possible. See you in Texas….
For more trailers and more info
---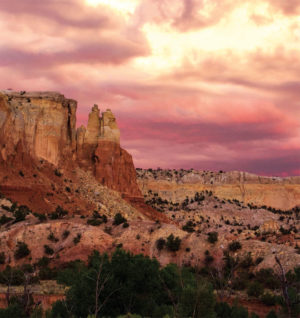 Saturday Postponed
Ghost Ranch
280 Private Drive
1708 Hwy, US 84
Very excited to be in this very special place for a private event
Abiquiu, New Mexico
---
---
POSTPONED details coming…
Saturday April 11th 2020
8:00 PM
Blue Moon Saloon
215 E Convent St
Lafayette, Louisiana 70501
Tremoloco return to the best venue in Lafayette.
We love this place, it's got an amazing vibe. One of our favorites and they've hosted us for years now.
Feels like home, doesn't hurt that it IS the hometown of Tremoloco's own Willy T Golden.
It's a Saturday night no reason to miss us in Louisiana……
Tell your friends in the area.
---
POSTPONED details coming…
Friday April 10th 2020
7:30-10:30 PM
Shady Acres Saloon
1115 West 19th StreetHouston,Texas 77008
This is a really fun place with great atmosphere and cool friendly people.
Houston needed a real Honky Tonk, so here you go Houston country music lovers. Welcome to Shady Acres Saloon!
The feel of Luckenbach in Houston Heights/Shady Acres. A family, dog, and country fan friendly saloon smack dab in the middle of Htown. Relax in the saloon or kick back on the 1/2 acre patio under the beautiful pecan trees watching Tremoloco on the Pearl Porch Stage while eating the best Pub food in Texas by Houston's own, Texas Made Texas Grade. Come fill your bellies and get your two steppin' on.
---
POSTPONED details coming…
Sunday April 5th 2020
7:00-10:00 PM
Goodnight Charlie's
2531 KUESTER STREET
Houston,Texas 77006
Come join us for a Sunday with Tremoloco and friends featuring some of our local H Town pals.
Goodnight Charlie's pays homage to legendary cattle rancher Charles Goodnight. Our Houston honky tonk welcomes all with the Texas spirit, hoping to honor the Goodnight name.
"I never had a compass in my life, but I was never lost."
CHARLES GOODNIGHT
---
POSTPONED details coming…
Thursday March 25th 2020
Under The Volcano
2349 Bissonnet
Houston, Texas 77005
This our home in Houston. They have been hosting us from the beginning. A must see show always,
Under the Volcano is named after the novel written by the English writer Malcolm Lowry. First published in 1947 it has often been described as one of the greatest novels of the 20th century. The story recounts the final day in the life of Geoffrey Firmin, British Consul, and chronic alcoholic. Full of symbols and allusions to literature, religion, and mythology, Under the Volcano takes place in Cuernavaca on the Mexican holiday of the day of the dead. According to popular belief, the deceased have divine permission to visit friends and relatives on November 2nd. Relatives decorate grave sites with flowers and candles and bring food, drinks and presents to their ancestors to enjoy. To outsiders, this may seem macabre, but in Mexico, death does not signify an ending but a stage in a constant cycle. The dead are never forgotten because once a year they take their place next to the living and enjoy the fruits and flowers of the earth.
---
POSTPONED details coming…
Friday March 27th 2020
OLD QUARTER ACOUSTIC CAFE
413 20TH STREET
Galveston, Texas 77550
Looking forward to playing this legendary place
As it's our first time, great listening room.
Late show doors at 9:30 show at 10:00 pm
Come out help make that first impression
---
POSTPONED details coming…
Saturday March 28th 2020
Outrigger Event Center
515 COMMERCE ST
Palacios, Texas
Tremoloco return to this very cool Texas venue with our acoustic trio. This format has been working well especially in listening rooms like this one. We are really looking forward to this one.