"Deseo" 12″ Vinyl LP, T-Shirt of your choice + a download card with (bonus tracks)
TREMOLOCO's Support Independent Music Special Offer
All monies from this special offer go DIRECTLY towards our promotion budget (Publicity, radio promo, advertising etc….).
LIMITED TIME ONLY
HELP US GET THIS ALBUM HEARD
You can make a difference and become involved.
Without promotion, (maybe the most important part of releasing a record), most albums go unnoticed and fade away quickly.
We've done our part and will continue by touring this year in support.
Order during our official release promotional run and receive this supporters package.
Signed 12″ Vinyl LP ($19.99)
T-shirt of your choice ($19.99)
Download card w/bonus tracks ($9.99)
$50.00 value
ONLY $35.00 (includes S&H)
OUTSIDE U.S $45.00 (includes S&H)
We are offering full market value for your dollar.
We're not asking for something for nothing.
No crowd-funded campaign.
No waiting for project to complete.
No panhandling.
Thank you so much for your support,
TREMOLOCO
Place your order by choosing One T-Shirt below. You will be charged $35 (or $37 for XXL) and will receive your T-Shirt, a "Deseo" 12″ Vinyl LP, + a download card with (bonus tracks).
---
WOMEN'S "DESEO" TANK
Brand: Next Level
Style: Ideal Racerback Tank Top
Color: Scarlett
Sizes: M, L, XL

---
MEN'S "DESEO" T-SHIRT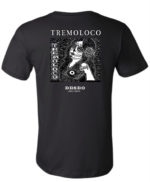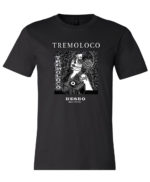 Brand: Gildan
Style: 2000 Ultra Cotton Men's T
Colors: Black
Image on FRONT OR BACK
Sizes M, L, XL, (XXL size add $2.00)

---
MEN'S 2017 TOUR SHIRT
Brand: Gildan
Style: 2000 Ultra Cotton Men's T
Colors: Maroon, Black
Sizes M, L, XL, (size XXL add $2.00)